Online Master of Education Programs
Take the Next Step Toward Achieving Your Goals
Request More Information
Complete this form and we'll get in touch with information about coursework, admissions, tuition, and more.
Note: All fields required.
Become a Leader in the Classroom and Beyond
The University of West Florida offers Master of Education degree programs designed to prepare educators for career advancement. Our M.Ed. programs focus on the latest learning theories while helping you understand their practical applications in classrooms, schools and districts. Throughout your program, you'll learn from scholar-practitioners with years of relevant education experience as you develop the expertise to become a leader or design and oversee curriculum.
Take the next step in your teaching career by seeking your Master of Education online with UWF.
UWF's team-based learning and high-impact practices help you gain a well-rounded education and practical knowledge. You will learn from faculty members who are committed to your success and have years of experience in their fields. We offer multiple start dates each year, so you can begin your degree program when it works best for you.
Complete your degree and advance your career in less than 24 months
Transfer up to 90 credits to earn your degree even sooner
Build valuable, real-world skill sets that you can use immediately to stand out from your peers
Join one of the "Best Online Master's of Educational Leadership Programs" for 2022, according to TheBestSchools.org
Choose the Program that Fits Your Goals
UWF's online Master of Education programs give educators skills to succeed in the classroom and beyond. Complete your master's in 18 to 24 months while studying on your schedule in a convenient online environment.
Choose from three specializations to align your studies with the skills you need most in the classroom
Prepare for advanced careers in instruction and leadership in a program that combines the latest educational theories with practical application
Earn the credentials to qualify for a leadership role in your school or district
Prepare for the Florida Educational Leadership Exam
The list of programs on this page is not a comprehensive list of UWF's online programs.
About UWF Online
With a history of more than 50 years of leadership in education, UWF offers academic degrees with a mission to create the next generation of big thinkers. Based in Pensacola, our forward-thinking online degree and certificate programs prepare students for success through creative, collaborative learning experiences.
Discover the Convenience of UWF's Online Programs
With our online programs, you can easily fit your studies into your busy schedule while building a solid foundation in the skills you need to succeed in your career. Our experienced faculty teach in a personalized environment, leveraging innovative learning strategies to help you grasp concepts. You will also have access to a wealth of resources that encourage your success from enrollment through graduation.
Request Info
M.Ed. Programs That Match Your Distinct Goals
With UWF's online M.Ed. programs, you can prepare to meet the urgent need for talented educators in Florida and beyond. Focus your coursework on the educational area that matches your interests. In addition to delving into educational theory, you can gain hands-on experience by completing a practicum, capstone or research component. The M.Ed. in Curriculum and Instruction allows you to choose from three cognate areas. Additionally, the M.Ed. in Educational Leadership program prepares you for the Florida Educational Leadership exam and is accredited by the Council for the Accreditation of Educator Preparation (CAEP).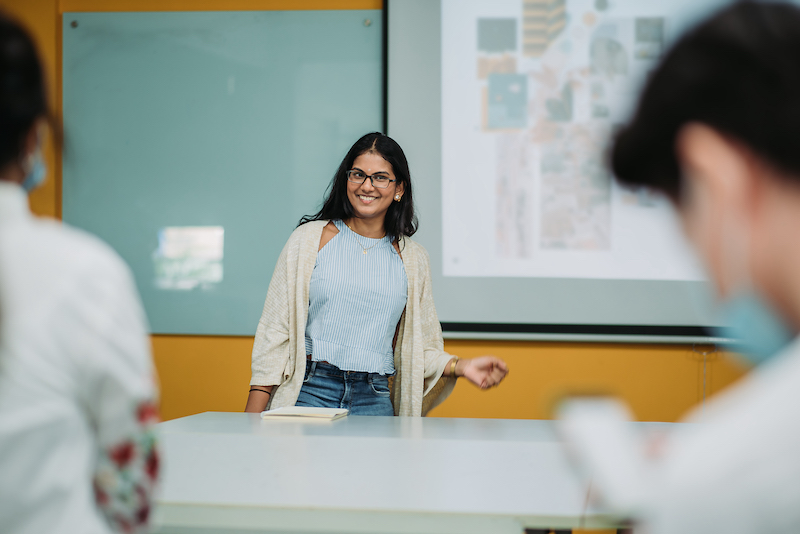 Rewarding and In-Demand Careers
Florida ranks in the top five for education administrator employment in America. Through UWF's online Master of Education programs, you can develop the expertise and experience to meet the need for educational leaders, curriculum designers and educators across the state.
Career Opportunities in Education
Training and Development Manager: $120,130 per year
Educational Administrator: $102,650 per year
Elementary, Middle and High School Principal: $98,420 per year
Curriculum Developer: $68,767 per year

High School Teacher: $61,820

Elementary School Teacher: $61,350
Middle School Teacher: $61,320
Employment data from the U.S. Bureau of Labor Statistics. Median and annual salary figures (as of 2022) from the U.S. Bureau of Labor Statistics and Payscale.